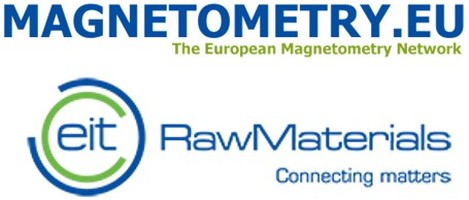 Overview
A new innovation project has been accepted in January 2017 by the Knowledge and Innovation Community (KIC) EIT RawMaterials, initiated and funded by the EIT (European Institute of Innovation and Technology). SPINTEC is one of the partners of this consortium through the CEA.
The Magnetometry Network (MagNet) aims to bring together complementary European technical plateforms and competence centers in the field of magnetism. At a first stage, the partners of this NoI will be located in France, Belgium, Italy, Spain, Germany, Poland, and Netherland. However, technically, the service can be provided to any customer in Europe since samples can travel by mail (or made in one academic MagNet partner's lab) and video-conference can be used for R&D discussions.
Globally, the project will be divided in four main phases:
A short one consisting in developing shared procedures to allow the consortium replying to customers requests and/or customers needs identified (proactive approach), including related IP issues;
A marketing phase which will consist in increasing the number of customers, selling services based on the equipment and associated expertise identified within the consortium;
Realization of first service and R&D actions for new private partners;
R&D proposals to answer EIT RM up-scaling calls or other European calls will be initiated in order to form long term R&D collaboration with new customers, and bring MagNet closer to sustainability.
Partners
Université de Lorraine (UL), France (Lead Partner)
Agencia Estatal Consejo Superior de Investigaciones Cientificas, CSIC (Spanish National Research Council), Spain
ArcelorMittal Maizières Research SA, France
ASTER S. Cons. P.A., Italy
Centre de Recherches Métallurgiques asbl (CRM Group), Belgium
Commissariat à l'énergie atomique et aux énergies alternatives, CEA (French Alternative Energies and Atomic Energy Commission), France
Consiglio Nazionale delle Ricerche (CNR), Italy
Fraunhofer-Gesellschaft zur Förderung der angewandten Forschung e.V. (Fraunhofer), Germany
Institut polytechnique de Grenoble (Grenoble Institute of Technology, INP), France
Instytut Metali Niezelaznych, IMN (Institute of Non-Ferrous Metals), Poland
Katholieke Universiteit te Leuven (KU Leuven), Belgium
Stichting Katholieke Universiteit (Radboud University Nijmegen), The Netherlands
Technische Universität Darmstadt, Germany
Université de Bordeaux, France
Université de Liège, Belgium
Local contacts at SPINTEC
Isabelle Joumard and Lucian Prejbeanu
For more information