Spintec is directing three major Higher-Education Schools with European or Worldwide attendance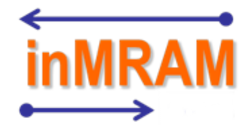 inMRAM has been created by Bernard Diény and is organized every year by Spintec in the campus of Minatec in Grenoble. The school aims at helping students, researchers and engineers having little or no background in magnetism to better understand the physics and working principles of this new class of magnetic memories called MRAMs (Magnetic Random Access Memories), based on magnetic tunnel junctions.

The European School on Magnetism has been created by Olivier Fruchart. It is a yearly event organized by the European magnetism community, with a strong involvement of Grenoble researchers in the field of magnetism. The mission of ESM is higher education of young European scientists in the field of Magnetism, while promoting networking and create effective links between academics and the industry. This school was originaly a French-Romanian school on magnetism, progressively expanded to the European level in mid-2000's.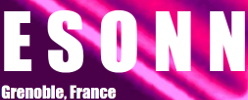 ESONN is being directed by Mairbek Chshiev since 2017. From 2004, ESONN has been a three-week course aiming at providing training for graduate students, postdoctoral and junior scientists from universities and laboratories, all around the world, in the field of Nanosciences and Nanotechnologies. Several other staff from Spintec contribute to the organization of the School, as well as to practicals.