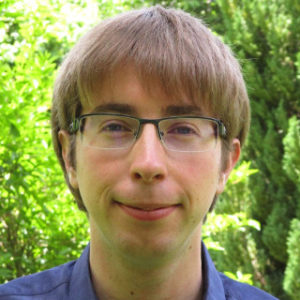 Jeudi 9 mars 2023 à 15h, auditorium 445 Bat. 10.05 CEA, (accès réglementé *), Jérémie Vigier SPINTEC/ANTAIOS soutiendra sa thèse (soutenance publique **) intitulée :
Déterminisme d'écriture dans les points mémoire SOT-MRAM à anisotropie perpendiculaire
Visioconférence : lien Zoom  Passcode: gHM6XJ
Résumé: La technologie SOT-MRAM (Spin-Orbit Torques Magnetic Random Access Memory) est une technologie prometteuse pour une application de mémoire cache. En effet, elle présente des performances comparables avec les technologies CMOS présentes sur ce marché en termes de densité, de rapidité et d'endurance ainsi que la compatibilité avec les procédés de fabrication utilisés en microélectronique. Elle a également l'avantage d'être non volatile, c'est-à-dire qu'elle ne nécessite pas d'alimentation électrique pour conserver les informations en mémoire. Néanmoins, cette technologie souffre de limitations concernant le déterminisme d'écriture des points mémoire. Ce travail de thèse a pour objectifs de cibler ces limitations et de chercher des solutions permettant de les dépasser afin de porter la technologie SOT-MRAM vers une industrialisation.
Abstract : The SOT-MRAM technology (Spin-Orbit Torques Magnetic Random Access Memory) is a promising technology for cache memory applications. Indeed, it shows performance comparable with the existing CMOS technologies in terms of density, speed, endurance, and the compatibility with fabrication processes used in microelectronics. It also has the asset of being non-volatile: no power supply is needed to keep the data stored in the memory. However, this technology suffers from limitations regarding the writing determinism of memory devices. This thesis aims to identify these limitations and to look for solutions able to overcome them, in order to bring the SOT-MRAM technology to an industrialization.
(*) Accès : La salle de conférence est située au sein de l'enceinte du CEA dont l'accès est réglementé. Pour pouvoir entrer dans l'enceinte du CEA, il faut impérativement communiquer vos nom, prénom et une photocopie de votre carte d'identité au plus tard le jeudi 24 février 2023 au secrétariat du laboratoire à l'adresse  admin.spintec@cea.fr. Il vous sera demandé de laisser une carte d'identité ou un passeport à l'accueil du CEA qui vous remettra en échange un badge temporaire pour la journée. Les permis de conduire ne sont pas acceptés. Merci de vous présenter au plus tard à 14h30 à l'entrée du CEA, de préférence côté Minatec, pour que quelqu'un vienne vous chercher à l'accueil. La présentation sera également accessible par visioconférence pour les personnes ne pouvant pas se rendre sur place.
(**) note : "Mes travaux de recherche étant sous clause de confidentialité, la soutenance officielle aura lieu à huis clos et ne sera pas accessible au public. Cependant, je présenterai également une seconde soutenance accessible au public qui présentera le contexte académique et industriel autour de ces travaux. La présentation sera en langue française, durera environ 40 minutes et sera suivie d'une discussion autour d'un pot"