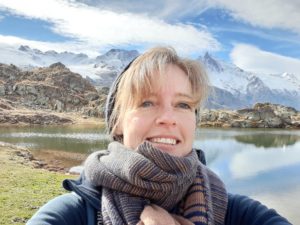 On Friday May 05th 2023, Cathrine Frandsen Professor in Physics at the Technical University of Denmark now visiting scientist in SPINTEC will give us a seminar at 11:00, entitled :
Magnetic nanoparticles as building blocks for new materials and applications
Place : CEA Building 10.05 room 434A, access to CEA needs authorization (*)
visio link (**) : https://webconf.cea.fr/ioan-lucian.prejbeanu/C89D5FFJ
Abstract : Magnetic nanoparticles are relevant for applications as varied as green energy solutions and biomedical treatments. Tailoring the magnetic properties of the nanoparticles for specific uses requires structural control of the material at different length scales, from the atomic composition, to the size and shape of the particles, to the structural arrangement of the particles. A next generation of magnetic materials could be built using nanoparticles as building blocks, leading to materials with properties that vary considerably from conventional materials. This seminar illustrates with examples of nano-scale design how magnetic properties can be modulated.
(*) Persons who do not have a CEA badge must request an entry authorization sufficiently in advance, before 2023-04-26 at admin.spintec@cea.fr
(**) IF THE LINK DOES NOT WORK,
try with skype web App : https://webconf.cea.fr/ioan-lucian.prejbeanu/C89D5FFJ?sl=1
or by phone +33 1 69 35 55 10 conf ID : 5909422