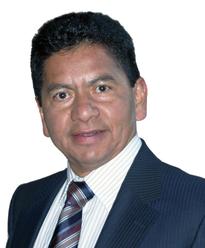 Monday July 15 at 11:00 we have the pleasure to welcome Dr. Ernesto Marinero from Schools of Materials and Electrical & Computer Engineering, Purdue University, West Lafayette, Indiana, USA. He will give us a seminar at CEA/IRIG, Bat 1005, room 445 entitled :
Plasmonic Materials and Nanostructures for Ultrafast Spintronics And Energy Conversion
Transition metal nitrides exhibit plasmonic properties in the visible and infrared regions of the electromagnetic spectrum together with refractory properties such as superior mechanical, thermal and structural stability advantages. In this presentation, I will review ongoing work in our research group on hybrid magneto-plasmonic structures for ultrafast magnetization switching as well as their implementation into metamaterial structures for unprecedently high direct energy conversion from thermal energy
Currently, Ernesto Marinero is Innovation Director on the Nanotechnology, Materials Engineering and Manufacturing aspects of the Purdue University in the United States and in this context, he is visiting some renowned laboratories and Universities in Europe with the aim of initiating possible collaborations. at the training level (graduate students, postdocs, visiting faculty) or research.