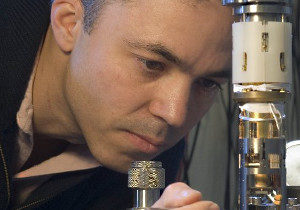 On November 14th at 11:00, we have the pleasure to welcome Michel Viret from SPEC, CEA, Saclay. He comes at Grenoble for the PHD defense of Paul Noel at 14:00. He kindly offered to take this opportunity to give us a seminar at 11:00 entitled :
Ultra-fast dynamical properties of antiferromagnetic domains
He will particularly focus on time resolved imaging of ultra-fast demagnetization and femtosecond process in BiFeO3.
(*) Persons who do not have a CEA badge must request an entry authorization sufficiently in advance, before November 21th at sabrina.megias@cea.fr or celine.conche@cea.fr