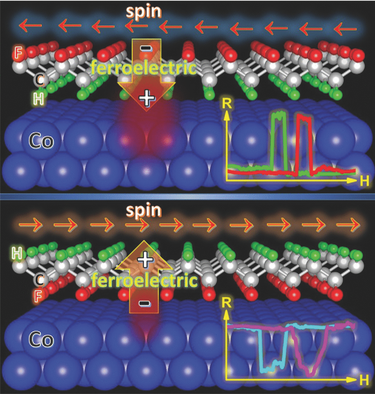 Overview
FEOrgSpin project has been accepted in the framework of AAPG ANR 2018 call. This collaborative research project aims to expand current knowledge on ferroelectric control of spin polarization at different spinterfaces comprising ferromagnets (FM) and ferroelectric (FE) organic materials in order to develop novel functionalities of organic spintronics devices. The main objectives of the project are:
Exploring different kinds of ferroelectric organic materials to understand the observed FE modulation of spin polarization;
Engineering interface with different FM metals to study the spin polarization and magnetic anisotropy energy change induced by FE-organic polarization switching;
Optimization of the FE-organic/FM-metal structures in a view of novel functionalities of spintronic devices.
Local contact at SPINTEC
Mair Chshiev
Partners
Publications
[ At Spintec (default) | Entire consortium ]