Giant enhancement of magnetic effect will benefit spintronics
Researchers from Spintec have demonstrated that coating a cobalt film in graphene doubles the film's perpendicular magnetic anisotropy (PMA), so that it reaches a value 20 times higher than that of traditional metallic cobalt/platinum multilayers that are being researched for this property. In a material with a high PMA, the magnetization is oriented perpendicular to the interface of the material's layers. High-PMA materials are being researched for their applications in next-generation spintronic devices, such as high-density memories and heat-tolerant logic gates.
The researchers, Hongxin Yang, et al., have published a paper on the giant PMA enhancement in a recent issue of Nano Letters.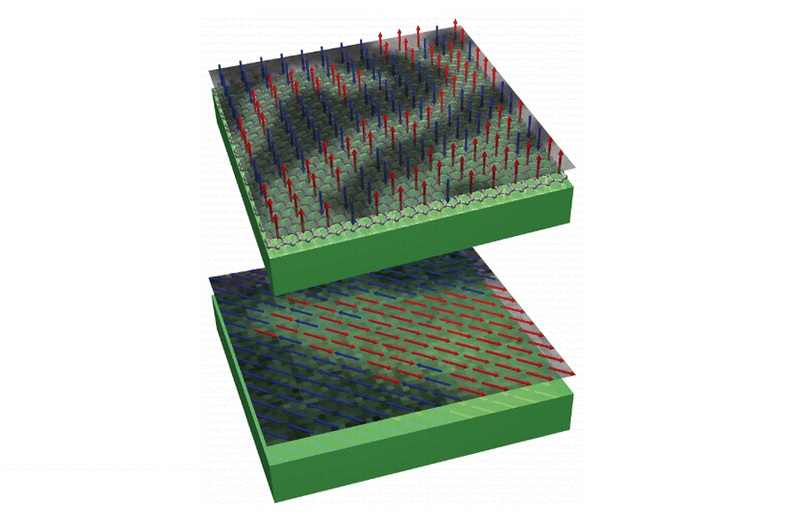 Read more at: http://phys.org/news/2015-12-giant-magnetic-effect-benefit-spintronics.html#jCp