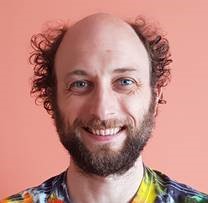 We are pleased to announce the arrival on June 2, 2020 of Kevin Garello at SPINTEC. Kevin comes from IMEC Belgium, where he was in charge of exploratory magnetic memory activities, being in addition the leader of spintronic work package for Graphene Flagship.
Within the MRAM team, Kevin will bring his vision and know-how of the needs and future developments of the preindustrial R&D environment. He will help us to guide fundamental studies considering the realities and perspectives of the industry, especially on MRAM memory technologies (SOT, STT, VCMA).
This role will be crucial within the spintronics pilot line being assembled in the laboratory, with outcomes that could evolve beyond MRAM memories and be part of the broad spectrum of spintronics applications.