On Tuesday, March 07th 2023, we have the pleasure to welcome in SPINTEC Mathieu MUNSCH CEO and Co-founder of QNAMI. He will give us a seminar at 16:00, entitled:
Measuring MRAM with Scanning NV Microscopy
Place: SPINTEC Seminar, CEA Building 10.05 auditorium 445 (access needs authorization)
skype link : https://webconf.cea.fr/ioan-lucian.prejbeanu/C89D5FFJ
if this link does not work see below (*)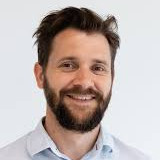 Abstract : We present results from the analysis of STT-MRAM arrays using scanning NV microscopy (SNVM). I will show how SNVM is used to analyze switching statistics of individual STT-MRAM bits. We introduce a method to analyze the variation in switching behavior, originating from local imperfections. We show how SNVM can be used provide unique insights into possible failure mechanisms (such as process variations and magnetic cross talks).
(*) IF THE LINK DOES NOT WORK,
try with skype web App : https://webconf.cea.fr/ioan-lucian.prejbeanu/C89D5FFJ?sl=1
or by phone +33 1 69 35 55 10 conf ID : 5909422