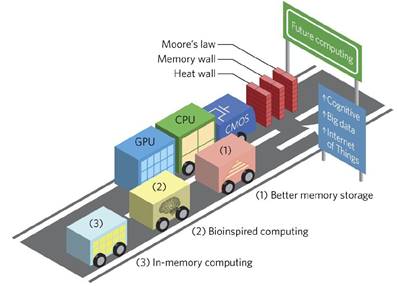 SPINTEC involved in the PEPR electronics recently funded by the French government in the framework of the national France 2030 strategy
On July 12, 2022, the President of the Republic presented in Crolles the France 2030 national investment strategy for the electronics sector. France 2030 will dedicate more than 5 billion euros to support the development of this strategic sector and will lead to an ensemble of more than 16 billion euros of investment projects in industry and innovation, with the creation of the order of 5700 direct jobs, according to three main axes: industrialisation, research and training.
France 2030 : la stratégie pour l'électronique
On the exploratory research, a PEPR electronics endowed with 86M€ will focus on 4 main axes:
• Axis 1: Digital perception (light sensors, imagers, sensors for the environment)
• Axis 2: The electronics for the conversion (power, frequency, energy conversion)
• Axis 3: Components for telecommunications (active components, passives, antennas and interconnections)
• Axis 4: Electronics for computing (design, advanced integration, memories)
The PEPR will also launch three transverse actions in support of projects: new materials, encapsulation and electronic interface, conception of circuits and systems. In addition, 39 million euros of the PEPR will be dedicated to support the equipment of the laboratories of the RENATECH+ research infrastructure (including the PTA nanofabrication platform co-piloted by LTM and SPINTEC).
SPINTEC will play a key role in on different research areas of this PEPR electronics: two targeted projects on innovative memory solutions for in-memory and bio-inspired computing and two transverse projects on 2D materials and design of circuits and systems. In addition, the investment at PTA will complete the spintronic academic pilot line, partially equipped through other recent EQUIPEX (NANOFUTUR) and CPER (SPINFAB) fundings.
Contacts at SPINTEC: Lucian PREJBEANU, Kevin GARELLO